For 2015, our roster of instructors will feature on off point instructor.  Instructors for 2015 are listed below.
Erik Nyhuus (Head Instructor)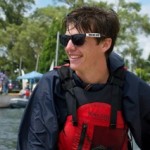 It is exhilarating to be rejoining the SLSC DreamTeam, this time in the position of head instructor! I'm aware of the figuratively large shoes to fill (Keira has size 5 feet), but I'm excited to take on the challenge and I'm thrilled to be working with such a terrific group of people!
I'm entering my final year at Dalhousie University in Halifax, studying political science. When I'm not daydreaming about sailing on Sturgeon, I cheer on the Ottawa Senators, cook delicious breakfast food, and play the electric guitar in the self-proclaimed critically-acclaimed rock band, Gnarwhalz.
We have an amazing summer ahead of us! I'm stoked and honoured to be returning to Sturgeon Lake to teach the sport I've loved since I was six years old.
| | |
| --- | --- |
| Favourite Morning Game: | British, of course |
| Favourite Musician: | Chesel Alexander (pretty obscure, you've probably never heard of him) |
| Favourite Meal: | A very big sandwich |
| Favourite Childhood Movie: | The Empire Strikes Back and It's A Wonderful Life |
| Who Would Play Me In A Movie: | Matthew McConaughey, but Matt Damon would be contractually obligated to make a surprise cameo appearance. |
| Run at 100 mph / Fly at 10 mph: | Definitely fly, because I don't even trust myself walking around my house at 1 mph. |
Jacob Webster (Race Coach)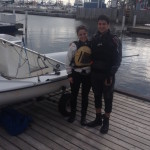 I'm super excited to be returning to SLSC this summer and even more excited to take on new responsibilities as the Race Coach. I've been dreaming of getting back on the water for the past couple months and can't wait to go back to the Cottage.
A little about myself: I just finished my first year at McGill University where I study Political Science. At McGill I joined the Sailing Team and had the opportunity to sail throughout Canada and the US. When I'm not sailing I like to watch/play sports (hockey, soccer, baseball), watch TV (30 Rock, Arrested Development, Game of Thrones), and take long walks on the beach.
Favourite Morning Game:
Captain's Coming
Favourite Musician:
Run the Jewels
Favourite Childhood Movie:
Tarzan
Favourite Meal:
Pad Thai
Who would play you in a movie:
Chris Messina
Run at 100 mph or fly at 10 mph:
Run at 100 mph, this has quite possibly been the most contentious debate we instructors have ever had and I fully realize how sad that sounds. For the sake of brevity I will list a couple of my reasons in bullet points.

If you are able to run 100 mph you are automatically the greatest athlete in the world.
10 mph is essentially the speed of a fast jog. Flying at 10 mph, while fun at first, would get boring eventually.
If you are the world's greatest athlete you have wealth, fame, and influence that allows you the freedom to do whatever you want with your life.
Michael Robson (CanSail 1/2 – July)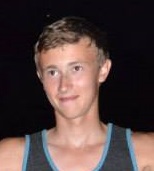 Sailing has become a huge part of my life since I started at SLSC. I'm a first time instructor who will be going into university this fall. I have been sailing for 8 years and have been a part of the race team at SLSC. I am extremely looking forward to this summer and hope to pass on my love of sailing to my students.  Sailing over the past few summers has been a great experience and this summer I look forward to working with my fellow instructors to make this summer the most fun it can be.
| | |
| --- | --- |
| Favourite Morning Game: | Buggies |
| Favourite SLSC Dance: | Disco |
| Favourite Fun Day: | Treasure Hunt Day |
| Favourite Musician: | |
| Favourite Childhood Movie: | The Lion King |
| Favourite Meal: | Veal Sandwich from California Sandwiches |
| Item and person (real or fictional) that you would bring with you on a deserted island: | Genie's Lamp for the 3 wishes and Captain Jack Sparrow |
| Which SLSC instructor would be most likely to survive on a deserted island?: | Erik Nyhuus, that guy is resourceful |
Graeme Shea (CanSail 1/2 – August)
I am an 18 year old from Canmore, Alberta. I am just finishing High School and am looking at a career in either business or engineering. I play many competitive sports outside of sailing including badminton, soccer, volleyball and skiing. Enjoy whatever I am doing!
Expectations about the summer: To instruct young sailors and win some races. Have lots of fun and make memories.
| | |
| --- | --- |
| Favourite Morning Game: | Captain's Coming |
| Favourite SLSC Dance: | Disco! |
| Favourite Fun Day: | Fruit Olympics or Verulam |
| Favourite Musician: | Avicii |
| Favourite Childhood Movie: | Wayne's World |
| Favourite Meal: | Eggo waffles with maple syrup |
| Item and person (real or fictional) that you would bring with you on a deserted island: | Bear Grills and a helicopter (duh) |
| Which SLSC instructor would be most likely to survive on a deserted island? | Michael (doesn't need to eat much) |
Megan Thomas (Wet Feet)
[Bio to follow]